Prepare for the biggest battle yet with an 11-inch, buildable Eevee. With an amazing 824 bricks and pieces, this construction set features the beloved Pokemon's iconic long ears, furry tail and cute smile. This nearly life-size Eevee is super-poseable so you can sit it down, stand it up – you can even recreate Eevee's battle stances. Ideal for ages 10+.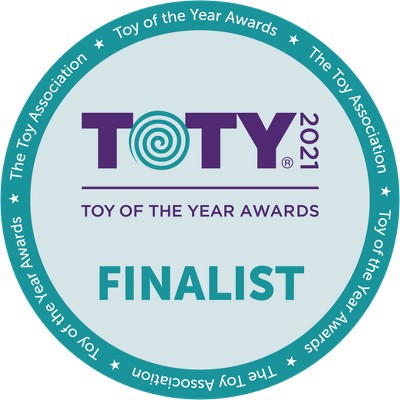 2021 Toy of the Year Award Finalist
Known as the "Oscars" of the toy industry, the Toy of the Year (TOTY) Awards are presented annually to the top toys, games, and properties of the year. Administered by The Toy Association, the awards program supports the philanthropic work of The Toy Foundation, which delivers new toys to children in need.